Trio Towing provides reliable towing services for vehicles of all kinds including cars, trucks, 4wd's and motorcycles all around QLD. Our service location stretches from Gympie through Gladstone and all surrounding suburbs. If you are stuck after an accident, you need to have your vehicle recovered or you want to transport a large cargo, whatever your towing needs are, call TRIO at 07 5356 3000 and we will be there to assist you 24/ 7.
Accident Towing :
Accidents can be stressful and having to deal with its aftermath of taking care of your vehicle can be challenging. At Trio, our fully fitted recovery units, operated by some of the most experienced drivers in the trade are available 24/7 to respond immediately. We will assess the situation, recover & tow your vehicle and provide appropriate assistance.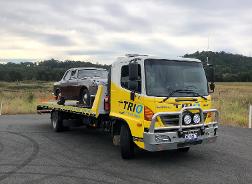 Trade Towing (Local & Long Distance )
Do you need to have cars and large vehicles towed at your business regularly? Do you have equipment that needs to be towed? A big truck for transport and towing could make your operations quicker but you may not yet have the funds to buy one for your own. Fortunately, we at Trio Towing provide trade towing services in and around the suburbs from Gympie to Gladstone. We can make sure that your car or equipment can get to where it needs to be, safe and sound, all while you focus on running your business.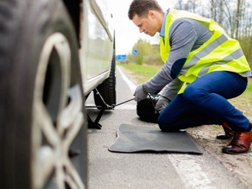 Roadside Assistance :
Trio Towing is a great choice for anyone who is in need of superior roadside assistance in and around the suburbs of Queensland. When you need dependable roadside assistance or towing service, we are always there to help. Our roadside services include but are not limited to Battery Changes, Battery Chargers, Lockouts, Wheel Changes, fluid checks and much more. If you are stuck on the road with any mechanical issue at all, TRIO towing is the best assistance you can find from gympie to gladstone to help you get back on the road.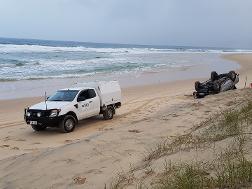 4wd & Beach Recoveries :
We at Trio Towing provide assistance with Beach and off road recoveries. Our dedicated beach tow trucks are operated by experienced professionals providing quick and reliable assistance with all your emergency off roading and beach recoveries.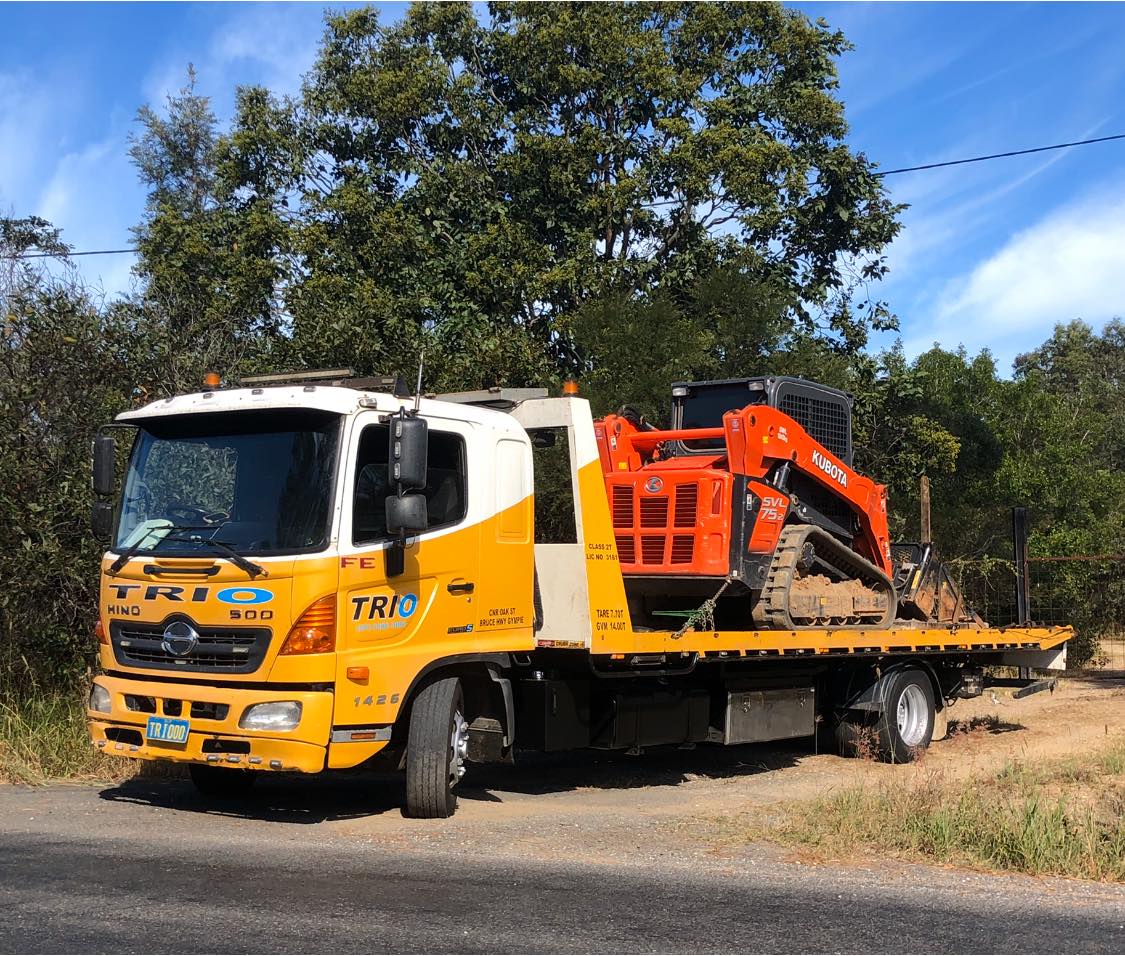 Container & Excavator Hire :
Trio Towing has a wide Array of Containers & Excavators available for hire.
Our equipments are well maintained, regularly serviced and most often immediately available for hire on the same day.Call TRIO at 07 5356 3000 for all your hire needs