The Veronicas Jess Origliasso and Fiancé Kai's Split Announced on Instagram
Image Credit @kaigodlike Instagram
Jess Origliasso from The Veronicas has announced on Instagram overnight that she and fiancé Kai Carlton have split.
And let's just say it seems the split has not gone down very well! Jess posted a message to her Insta story that read she had not been "afforded any real explanation to address this with clarity." It would seem that the 35-year-old was blindsided and has been dumped out of the blue.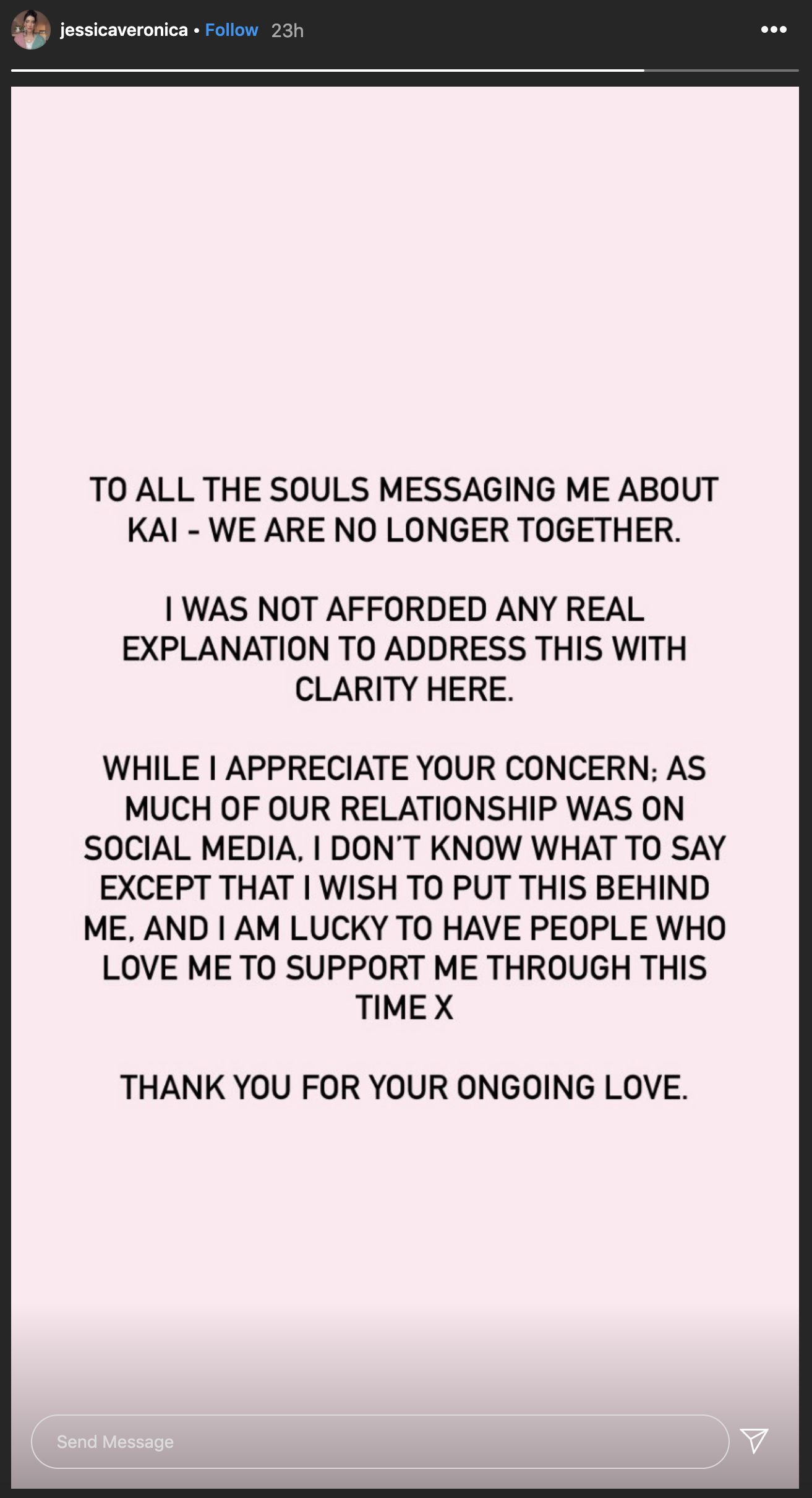 Image Credit @jessicaveronica Instagram
The short Insta story was in response to questions Jess had been getting from fans in relation to the split.
"To all the souls messaging me about Kai – we are no longer together," she said.
"I was not afforded any real explanation to address this with clarity here. While I appreciate your concern; as much of our relationship was on social media, I don't know what to say except that I wish to put this behind me, and I am lucky to have people who love me to support me through this time x.
"Thank you for your ongoing love."
Singer, Kai is yet to publicly comment on the breakup but after looking through his Insta feed we did find a cryptic post from 6 days ago that simply read "The End".
We have spent some time this morning trolling the web and it would seem that both Jess and Kai have wiped each other completely from their social media accounts.
Kai proposed to Jess in October 2019 and prior to the message that surfaced yesterday, the couple had seemed happy and loved up.