Crowded House Release First New Music in Over a Decade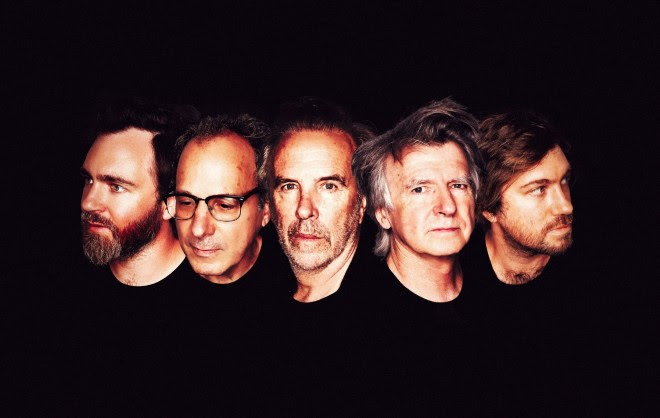 Iconic band CROWDED HOUSE release their first new music in more than a decade with the debut of the single "Whatever You Want"
The video for "Whatever You Want" stars the charismatic and hugely talented indie artist Mac DeMarco making his acting debut.
Neil Finn said, "Waking up with the fear after last night's revelry. We can all relate to that.
Thanks to Mac for working through the pain and showing us redemption."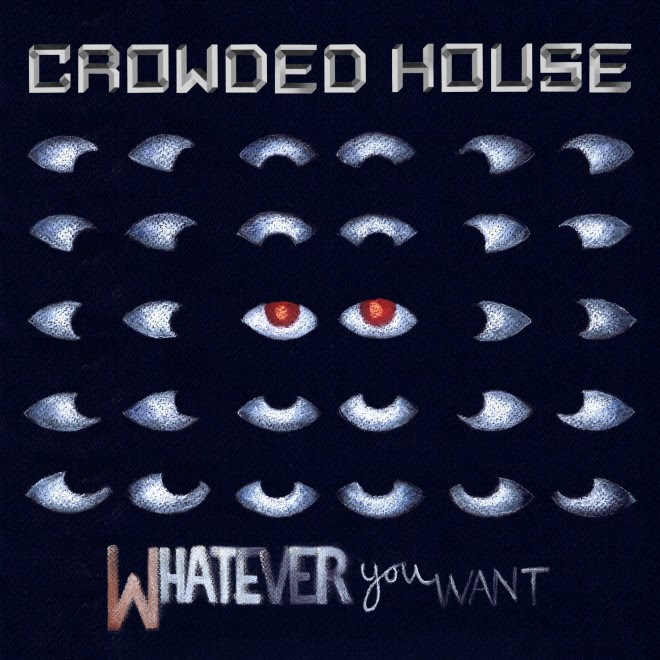 In great news for their long-time loyal fans, the band also announced today that they will tour New Zealand in March 2021 on their "To the Island" tour.
The tour and new music feature founding members Neil Finn and Nick Seymour along with producer and keyboardist Mitchell Froom, guitarist and singer Liam Finn and drummer Elroy Finn.
"We are thrilled and highly energised to be touring NZ in March. The shows will be a joyous occasion for us, with all the songs from our history that still resonate, some new music to unveil and our home crowds to share all that with…feeling truly blessed," said Neil Finn.
Following Neil Finn's surprise star turn and an extremely successful world tour with Fleetwood Mac, Neil and Nick Seymour are inspired to begin a new chapter in the Crowded House story.
A new generation has grown up and connected with their songs and will now get to experience fresh new music alongside legendary anthems from the band's 35-year career.
After a challenging year for the live entertainment industry Live Nation is thrilled to confirm that New Zealand will play host to the internationally revered band on a ten-date national tour throughout March 2021. Tour dates are:
CROWDED HOUSE "TO THE ISLAND" - NEW ZEALAND 2021
HAMILTON - CLAUDELANDS ARENA - THURSDAY 4 MARCH
NAPIER - CHURCH ROAD WINERY, SATURDAY 6 MARCH
NELSON - TRAFALGAR CENTRE, MONDAY 8 MARCH
CHRISTCHURCH - CHRISTCHURCH ARENA , WEDNESDAY 10 MARCH
DUNEDIN - TOWN HALL, THURSDAY 11 MARCH
QUEENSTOWN - GIBBSTON VALLEY, SATURDAY 13 MARCH
Pre-sale 11am Wednesday, November 4 until 11am Thursday November 5
GP ON SALE: 12NOON THURSDAY, NOVEMBER 5
For complete tour and ticket information, visit crowdedhouse.com & www.livenation.co.nz
There are no restrictions on mass gatherings nor are there any social distancing requirements or mask protocols in New Zealand.
Vodafone customers can be among the first to secure tickets during the Vodafone pre-sale starting at 10am Monday, November 2 until 10am Wednesday, November 4. Vodafone customers go to vodafone.co.nz/music.
Crowded House is a long standing and much-loved vehicle for the song writing talents of Neil Finn. Formed in Melbourne Australia in 1985 out the ashes of New Zealand's Split Enz by Neil, Paul Hester and Nick Seymour, their eponymous self-titled debut album on Capitol Records went on to global success with the hits "Don't Dream It's Over" and "Something So Strong". Those songs and many that followed are still resonating with audiences today, the former in particular being one of the most covered songs of the last 20 years. The band's first incarnation lasted from 1985 through 1995 with 4 studio albums and enjoyed much success worldwide, becoming particularly beloved for their freewheeling and interactive live shows. This line-up said Farewell to the World on the steps of the Sydney Opera House in 1996 with a now legendary performance in front of 150,000 people.
In 2005 following the tragic death of Paul Hester, Neil and Nick felt emotionally compelled to bring Crowded House back, to put some more good history, as they described it, into the story of the band. Drafting in new drummer Matt Sherrod and with long time touring member Mark Hart they released the album "Time On Earth" to critical acclaim and toured the world. Another album, 'Intriguer", was recorded in 2009 and Crowded House was inducted into the ARIA Hall of Fame in 2016, at the same time reprising its Farewell shows at the Sydney Opera House with 3 nights of stunning performances.